Associates
Values & Needs
As a Financial Representative for the Northwestern Mutual, Mike Kunzler is committed to providing expert guidance and innovative solutions for his clients' personal and business needs. He doesn't do it alone. Here you will find a listing of the people who help make it happen. Together they are committed to providing the best customer service possible. If you have a problem or need assistance at any time, please let us know.
Colette Patten
Director - Employer and Participant Services
Office 801-225-8000

Colette Patten joined Michael Kunzler's team in 2006 as the Office Manager. She received her Utah Life and Health license shortly after. Colette specializes in servicing and assisting clients enrolled in employee benefit programs. She currently resides in Orem, UT.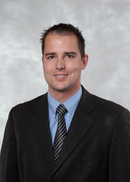 Tyler Gregory Steinkopf, CFP®
Associate Financial Representative
Office 801-225-8000

Tyler Steinkopf joined Mike Kunzler's team in 2015. He has earned a bachelor's degree in accounting at Utah Valley University. He currently resides in Orem, UT with his wife and daughter. Tyler enjoys spending time with his family and being outdoors.
Tyler is licensed in all product lines with which to assist clients.